THE LITTLE SKI HILL • 3-5PM
SHRED AFTER SCHOOL & SATURDAYS
To grow up skiing is a part of what it means to grow up in McCall. On the surface, skiing is just a winter activity, but in the after school program it is a vehicle for growth.
From stepping into a pair of skis for the first time, to becoming a seasoned instructor, the role Little Ski Hill plays in developing our youth is a unique attribute for our community.
From tears to laughter, and from fear to accomplishment, the ski hill belongs to the kids. We encourage you to visit between 3PM and 5PM during the week so you can experience the magic that is the after school program.
Attendance is taken at the beginning of each lesson. If you know your child will miss a lesson, please email or text the program director. Instructors will return groups to the locker room in the lodge at 5:00pm.
YOU CAN REGISTER ONLINE OR DOWNLOAD THE FORMS
REGISTER TODAY
Program Dates: January 16, 2018 – March 2, 2018
 • If you download the forms please fill them out and send to Jen Dummar at jen@littleskihill.org or mail them in to Little Ski Hill, P.O. Box 442, McCall, ID
• If you are applying for a scholarship, please download the scholarship application, the after school registration form and the liability waiver and send in all three together.
TUESDAYS & THURSDAYS:
3:45PM – 5:00PM
First-Time Skiers
Beginner Skiers
Intermediate Skiers
$300 per child
Cost includes a PLSC Season Pass, bus transportation from school, a locker and twice weekly group lessons. Full and partial scholarships available.
WEDNESDAYS & FRIDAYS:
3:45PM – 5:00PM
Intermediate Skiers
Advanced 1 Skiers
Advanced 2 Skiers
All Snowboarders
$300 per child
Cost includes a PLSC Season Pass, bus transportation from school, a locker and twice weekly group lessons. Full and partial scholarships available.
SATURDAY PROGRAM:
12:30PM – 2:00PM
Every Saturday
beginning January 13, 2018
$150 per child
$75 add on to After School Program
No Saturday lesson on January 27, 2018 for Winter Carnival Parade. Children should be dressed and on snow at 12:30PM
Want to be an instructor?
Contact Jen Dummar at jen@littleskihill.org or call 208-630-3659 to become an instructor. Each year, Little Ski Hill hires around 50 ski and snowboard instructors. Instructors are asked to volunteer the first year as they learn the ropes, and then get paid as they move into lead instructor roles the following year.
2018 OPEN HOUSE
The After School Program Open House
Friday, January 12, 2018
4:00 – 7:00PM
This is a great time to meet instructors, find lockers, show your kids where the bathrooms and kitchen counter are, put money on an account at the kitchen, or get any gear that you may need to borrow and just check out the lodge at Little Ski Hill.
WHAT YOU'LL NEED
Each participant will need:
Skis/Snowboard
Boots
Helmet
Ski Pants
Weatherproof Coat
Gloves or Mittens
Recommended but not required:
Ski Poles
Goggles
A lock for your locker
HELP CREATE THE SCHOLARSHIP
SPONSOR A SKIER
IN THE 2017 SEASON…
We picked up 150 Participants from 6 area schools, 4 days per week, and brought them to our facility for ski and snowboard instruction. Of these 150+ participants, 46 Children received Scholarship funds totaling $11,775 in Sponsor A Skier Funding.
OUR MISSION:
Payette Lakes Ski Club is a nonprofit organization servicing Idaho's West Central Mountains. Our mission is to provide affordable, accessible and sustainable winter recreation facilities that provide a full spectrum of programs for the community while reducing any financial barriers to participation.
WHO WE ARE:
The Little Ski Hill was established in 1937 to provide a winter recreational outlet for McCall and surrounding communities. We are approaching our 80th Anniversary and continue to play a key role in providing access to winter recreation and winter sports training for area children. Our After School Program, the cornerstone of our operation, draws children from McCall, New Meadows, Donnelly and Cascade. 
2017 SPONSORS
THANK YOU SPONSORS!
The Star News
John & Se Anne Waite
Brian & Sariah Veirs
Brett & Dorris Amracost
Mountain Town Homes
Kevin & Cathy Batchlor
Doug & Teresa Irvine
Tor Anderson
Caitlin Gustafson
Bob & Sally Long
Brian & Monica Rencher
Ernie Revello
Irwin Mulnick
Greg & Connor Irvine
Pat & Val Berg
Brad & Trisha Backus
Jeff & Deirdre Abrams
Emily Farr
Corbet Properties
Dean & Caroline Brokaw
Mountain Element Construction
Bill & Olga Rauch
Shelly & Jesse DeMoss
Warren & Connie Kline
Scott & Jennnie Tunnell
Furel & Jennifer Dummar
Jared Alexander & Julie Welty
Sean Gould & Morgan Zedalis
Charles & leslie Ray
Richard & Amy Holm
Melina Arthur
Scott & Tricia Jackson
Peter & Claire Caprio
Chris & Sarah Curtin
Eric & Emily Hovland
Emily Farr
Preston Woods & Sarah Thompson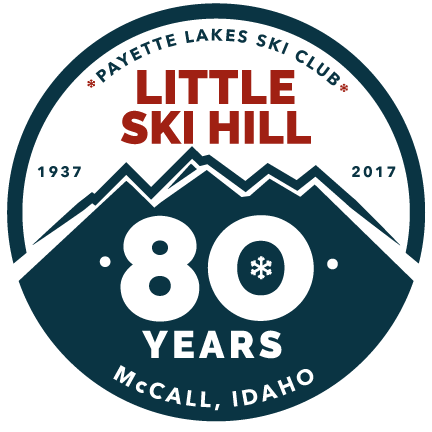 Tell your friends!
Let people know that you are a proud supporter of this unique facility. Celebrate how lucky we are to have such a great recreation outlet for our community. We know your kid's cousins are jealous because they don't get to ski every day after school!
Thank you to our platinum sponsors!